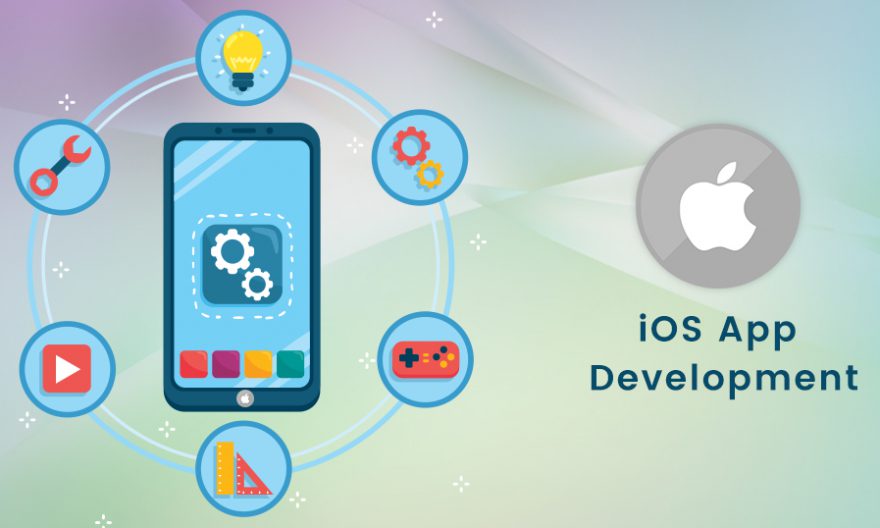 Presently, the iPhone has been the center of attraction between all mobile users. They are said to be of superior quality as well as generates high revenue for businesses. Thus, startups and small businesses searching for an easy return on their investment depend on IOS application development for enhancing their business. So, being an organization, if you thinking to take the organization to a high level, then you must know and understand the different benefits of iPhone App Development.
Why Do Enterprises Need iPhone App?
Every company needs an app to provide higher value to its customers, improved brand value, solve an issue, provide proper ROI and help in increasing profit levels. The closest rival of Apple is Android and it has amazing numbers and statistics. Though, iPhone's reputation and reach still have no comparison in the market till now. Apple has been constantly improving in their performance as well as innovation so it has been in front of the users worldwide. Approximately 29 percent of people have switched their mobile operating system, in which 18 percent of people are the ones switching from Android to iOS. It has been necessary to hire Android App Developers as well as iOS App Developers from top App Development Companies in Thane and Mumbai to run your enterprise and have the latest information related to the market whereabouts.
Check out the top 4 Benefits of iOS App Development:
Easier yet Effectual Testing Practices:
Apple has less number of devices in the market, and thus their versions are also quite limited. Moreover, it only releases one update each year for its existing Apple users. Thus iPhone has to fulfill the prerequisite criteria of the existing iOS versions. It leads to a considerable fall in the testing time and comparatively a faster time to promote for iOS applications. This has been considered as one of the major benefits of iOS application development.
High-end Security:
iPhone app development for companies needs adherence to the high standards of Apple's Play Store before they are made available. iPhone App Development helps companies maintain data privacy as well as user identity. Their main purpose is to efficiently protect them from any external security threats such as virus, hacking, malware, phishing, etc.
The iPhone app is quite highly secured for its in-app purchases or transactions. High-end security is provided by Apple including the data encryption to avoid instances of data duplication or data breach or theft. Thus, it can be said that it's difficult to find the level of security elsewhere that Apple provides. This is again one of the biggest advantages of iPhone application development.
Better Market Access:
Apple has a vast charisma in highly developed markets such as the US, Australia, and the UK. For any industry hoping to target these markets, the iOS app is a victory. Apple's long standing legacy as well as quality paves a way for guaranteed success for iOS apps. With the assistance of the iOS application, the enterprise-grade iPhone app fulfills the constantly changing business needs with easiness. It is made possible with advanced scalability as well as flexibility depending on the target market. Moreover, the integration of highly developed features in the iPhone app helps in staying significant for the organization between the growing market competitions.
Incredible User Experience:
The intrinsic potential of Apple iOS provides an outstanding user experience. When discussing the advantages of iOS app development, the satisfaction of iOS users' needs to be kept in mind. It offers a strong combination of hardware and software, followed by complete customer support, along with maintenance all through the app lifecycle. The result with this is the perfect performance of nearly every app on the Apple store.
In short, embracing the iPhone app means the adoption of industry best practices to expand high-performance as well as secure apps. They help to increase productivity as well as the efficiency of business processes. Furthermore, they develop both collaboration and communication.