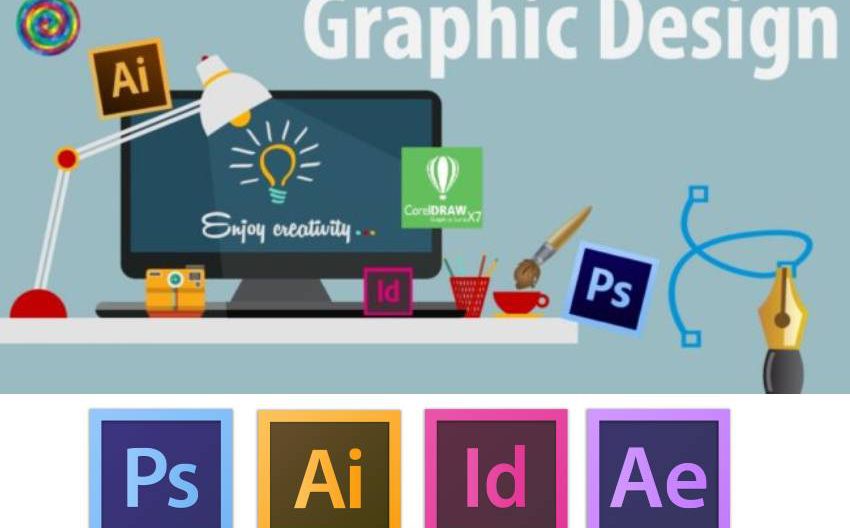 Hiring the right graphic design company in Thane and Mumbai is very significant as graphics on the website or any marketing collateral can entice a visitor visually. A graphic designer is a visionary whose key work is to transmute your ideas into reality. The most important criteria are to stand out from the crowd.
Check out the benefits of hiring a best graphic design company:
1. Enhances The Future Prospect
Every creative picture has the potential to connect strongly with the people. They can entice audiences which will be required for the future. Previously messages were a mode to communicate but now people rarely prefer that. Communicating via images have a great role to play. A graphic design company have knowledge about digital marketing that will fit your screen size. These graphic designers always create great quality and appropriate images, which can be utilized for branding and social media.
2. Brand Boosting
To form a successful business, you definitely require to boost it. High-quality branding is very significant in more viable businesses. Customers distinguish or know you through your brand image. Each potential customer is provided with great customer service and copy that enlightens them. The logo speaks a lot and the so is the layout of the marketing materials. Every customer sees a company in a different way, and the graphic design company understands that.
3. Time Saver
While operating a business, individual barely get any time to complete their work of graphic designing on their own. You require a lot of practice and education in the expert field to turn into a professional providing graphic design services. To work at the specialized level, they require a huge amount of dedication. Flash animation, video editing, adobe suite and several other methods are also utilized along with it for creative design. When you hire a best graphic design company in Thane and Mumbai, your work is done at speed and thus time is saved.
4. Consistent Message
Having numerous different logos gives a way for a very wrong impression of your company since it will confuse people to a huge extent. Thus, an inconsistent design must not be made. Your audience must have faith you with your design. Different fonts and layouts are used while making creatives for both external and internal communications. However, the brand design is consistent throughout while offering graphic design services.
5. Provide Expert Advice & Additional Services
Graphic Design Agencies provide you with several kinds of consultation, such as, what to do to get a best image quality, where to print the business cards, how fine must your photo ID picture look and other suggestions on graphic designing. They can even well edit pictures and make creative profiles on the company website. They can even capture some of the most significant moments of the company.
6. Returns On Digital Marketing Is Boosted
Quality graphics are very significant for any company. Company's marketing mix is of great importance for digital shoppers. The product/service image is very vital and 70% of the marketers grow their use of marketing.
7. Creative Solving Of Problems
Graphic Design Agencies also generally have creative problem-solving skills. They utilize their own, exceptional visual solutions to crack various problems. Graphic Design Agencies will also support with your business decisions. Innovative team members are also involved in the procedure. Smooth development of the project is also considered and an ideal solution is also given to answer your problem.
8. Inspiring The Employees
The professional graphic designers create amazing business cards and the operations folders. Even the employees become very impressed by them since it gives them a completely different perspective. Employees are always fascinated to innovative designs as that way they can be inspired to work creatively for your company.