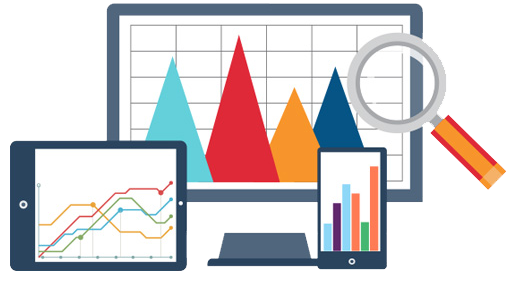 One of the easiest ways to enhance your website sales is to drive more traffic from search engines. Search engine traffic is not only free but it will give the most qualified buyers to your websites if keywords are aptly used on your web pages.
Ranking for a keyword and getting highest positions for it, is not easy especially if you're a beginner to SEO. So how to achieve keyword rankings without actually getting penalized by Google?
Ways to Improve Keyword Rankings for Your Website in Google
Do you wish to drive more organic traffic to your websites? You need to study how to rank more keywords to boost your website Google search traffic. But before diving into the details on enhancing your keyword rankings in Google, you need to first understand the critical factors that affect your keywords ranking.
Factors That Influence Your Keyword Ranking In Google
However, there are over 200 ranking factors considered by Google to rank a keyword on their search results. Below are 5 major factors that will assist your site to rank for keywords you are targeting.
1. Domain authority: Whether you agree with it or not, the website with better DA (Domain Authority) always ranks well for any keyword. If you have a fairly new blog, it's hard to rank for a keyword without having Domain Authority below 20.
So it's a good idea to buy a domain that already has good DA, you can use some sites like GoDaddy, Expired Domains etc to buy expired domain names with good DA.
2. The number of backlinks: They are considered as votes by Google search algorithms. The number of links you have on your web pages, the higher rankings you will receive for your keywords. So aim at getting good backlinks by guest posting, creating Infographics, leaving comments on other blogs, making videos etc.
Blogger outreach is another creative way to acquire new backlinks to your sites without actually performing traditional link building strategies.
You have to create innovative content and link out to other bloggers, email them about you're linking and then you're ready to go. If some other bloggers find your content relevant and useful to their readers, they will surely link back to your sites.
3. Social shares: Did you know that your social shares highly influence your keyword rankings? Google is considering the number of social shares you attain on each post while ranking your keywords.
So if you want to receive top rankings for any keyword, you need to find out ways to increasee its social shares first. The more comments, likes, tweets and +1's you receive the higher your rankings will be.
4. Loading time: It doesn't matter if you have a popular blog or new blog; your website loading time decides your Google rankings.
Google gives the most priority to the sites that load quickly. After all, Google wants to offer its search users the best experience by putting the web pages at the top which loads quickly.
Consider using a cache plug-in and move to a good web host if you want to rise your website loading times.
Don't even think about using free hosting service as it leads to frequent downtimes which can cause you more harm in the long run.
5. On-page optimization: On-page SEO contributes up to 20%, which means you are already ahead of your competition by 20% if you have accurately optimized your blog posts for Google.
Ensure to place your targeted keywords on the following places while doing on-page optimization.
Your title
Sub headings like H2, H3
Image alt tags
Meta description
Starting and at the end of the article
Just make sure you are not just stuffing the keywords while trying to get ranking for certain keywords; keyword stuffing is the surefire way to get penalized by Google. Use appropriate long tail keywords instead of using repeated keywords. Also focus on writing comprehensive articles by providing extra value to the blog readers.