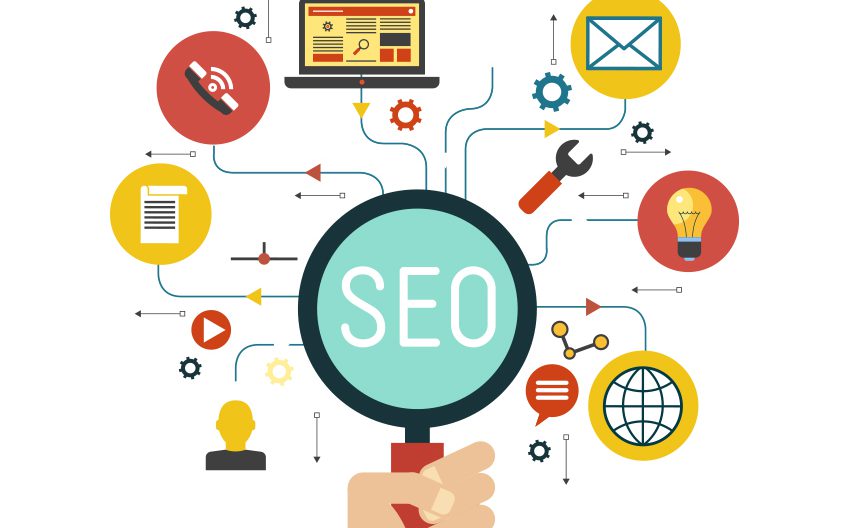 Optimizing e-commerce websites for SEO is way different from what you do in blogs or corporate sites. When you hire e-commerce website design and development company, you will realize the base level of search engine optimization would not guarantee traffic. Infact, you would require a professional SEO services provider who will help you with the right strategies that would help your ecommerce website to work.
Also, here are top 3 SEO tricks which many websites often overlook. By implementing these SEO tricks, you can give your ecommerce website design an extra edge.
1.    Ensure Proper Keyword Placement
The keywords placement always surpasses the frequency. If you add in too many keywords into your webpage, you risk getting penalized by google search engine algorithms. Shift your focus towards making sure your keywords are in the ideal location instead.
Google gives significance on the beginning of title tags; thus, this is where you'll seek to have your targeted keywords. Be sure to encompass the main keywords in the meta description, as well. This will make sure that Google doesn't select random content from your ecommerce website page and utilize it as your description on display. It's correct that the meta description itself do not influence your ranking, but it's really vital when it comes to click-through costs, so do not ignore it.
URLs, headers, and sub-headers fall second behind your webpage's metadata. Ensure to encompass your keywords in these places since it makes complete sense to do so. Also, place your keywords all over the body of the content in a manner that reads organically.
2.   Provide Images Context Wth Alt Text
Many e-commerce website design companies miss the chance to take advantage of on solid image alternative text, or alt text. Alt text is merely descriptive text applied to the images on your website. This text help the Google web crawlers find your image and give context in connection to the content encompassing it.
Well-drafted alt text can endow your site a step ahead in the competition by capitalizing on the renowned persona of Google's image search.
This is particularly imperative for e-commerce websites considering the huge number of photos comprised in a typical web store. It's vital that you take the time to put in quality alt text to every product images. While this is a large responsibility and you would require the help of best SEO agency in Thane and Mumbai, you'll certainly witness the benefit when you edge over your competition in the SERPs.
3.   Avoid Duplicate Content
You might have heard that content is king when it comes to working on strong SEO techniques. This is completely true, but the saying only takes care of one part of the issue. Original content is justly king. You can have all the content in the world on your ecommerce website, however, if duplicates are seen elsewhere on Google, your ranking will be affected drastically.
Although you won't be penalized straight away for duplicate content on your page, you will give birth to issues for Google when they try to index your URL. Duplicate content makes it tough for the search engine crawlers to fix which URL is most appropriate for certain keywords.
This can be quite usual for e-commerce websites with vendor-given product descriptions. Vendor-given product descriptions are mostly copied and pasted onto distinct e-commerce stores, generating a vast number of duplicate contents across Google. You need to aim in creating as many exclusive product descriptions as conceivable.
It's real that e-commerce SEO presents a diverse set of challenges in comparison with conventional sites or blogs. It could be enticing to lay out a basic SEO strategy and consider it great enough, but by taking some additional steps, you can influence tactics that many website design companies often overlook. If you put in the effort, you'll witness your hard work result in amplified traffic.