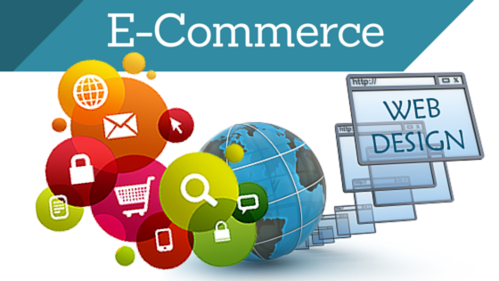 E-commerce has gradually gained momentum worldwide. Many consumers have started to warm up and there is a section of consumers that prefers E-commerce more than any other option. If you are a business owner and want to get into E-commerce industry, then it is a right time to get in.
If you are looking to develop an E-commerce website no matter how big or small your business, there are many E-commerce website development companies in the market that offer interactive E-commerce websites. Interactive design and advanced features can help you to get more recurrent visitors. A large number of visitors and repeat visitors always convert into transactions.
The first thing to keep in mind is that people who are browsing the internet like to visit websites that are visually pleasing and works smoothly. If you already have an E-commerce website and looking forward to expanding your business then consider your website as a medium that can expose you to new markets. Web developers design an interactive portal that brings all the products or services in front of consumers.
Before buying, consumer likes to know every aspect about the product. The consumer can't physically inspect the product is probably the known drawback of the e-commerce, hence to overcome this drawback putting complete details about the product is a must. When a consumer wants to buy something he wants to know whether he is making a good decision or can the product meet his requirements. With the help of advanced techniques and new platforms like PHP, ASP.net, Joomla, you can add extensive facilities to the website. Facilitating the website with highly developed features always results in getting more customers.
With significant industry experience, these developers can easily garner required information and can start building a website accordingly. E-commerce website needs to maintain a high level of security and safety. Our Indian consumers are still very hesitant when it comes to online payment. Hence monetary transaction that takes place on your website needs to provide total security.
To provide more security to your E-commerce website, you can choose e-commerce web developers that can incorporate superior applications that are dedicated to assist transaction and payment system. These applications and tools offer smooth working of your system with easy and hassle-free transactions. They are efficient in working so your consumer will never get irritated with a non-responding error.
Further, if your site is slow, you're likely to lose a lot of customers. Statistics show that 50% of users will abandon a website that takes longer than 4 seconds to load. This is particularly true for mobile users, who are habitually multi-tasking as they access websites and are more expected to move on to something else if a website is too sluggish.
If you are trying to develop a website for e-commerce functionality then you need to keep these points in mind. Before seeking services from an e-commerce website development company, take a close look at the services and choose experienced website developers to provide you excellent service.
Looking for the best E-commerce website? Contact Galagali Multimedia. We are best E-commerce Web Development Company that develops highly interactive and secure websites for your E-commerce Solutions.