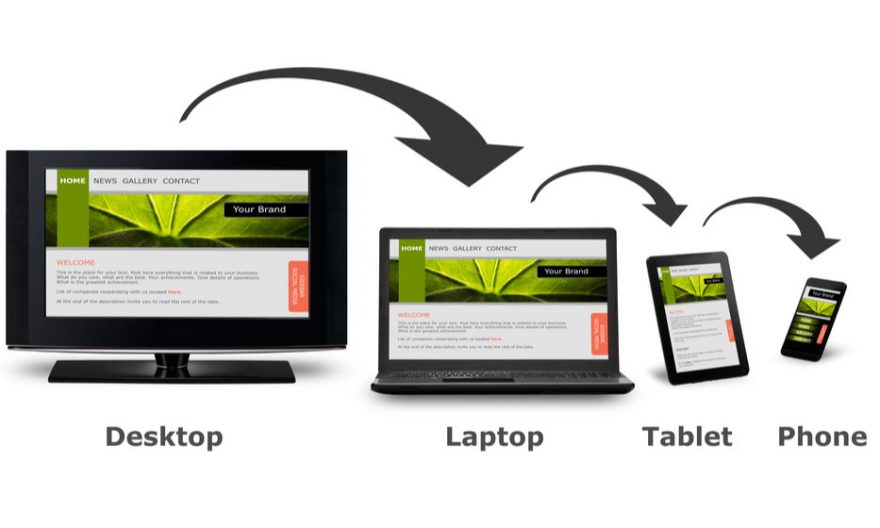 At all times, especially now in this pandemic era, Google suggests web designers and developers about how they can optimize the website to make it accessible for the search engine algorithm. Google has been clear about their preference of responsive websites.
However, what is responsive web design? The Question must be answered for those who don't know what is responsive web design. Generally, responsive websites define as sites designed for optimal viewing experience. Responsive websites proffer seamless reading, viewing and navigation with minimum resizing, panning, and scrolling across a wide range of devices. Responsive website design and development can serve any device, screen size, so you don't have to design separate websites for mobile, tablet and desktop.
Why Google demand Responsive websites for ranking?
So now you know what is responsive website. Google advocate that webmaster follow the best web design practice in the industry Such as facilitating same HTML for every device. Google gives emphasis on using Media queries, which is the form factor of the responsive websites.
Mobile Website Designs
However, Responsive Web Design is preferred design option available, there are two mobile approaches are also available like using different URL's and Dynamic serving website. A dynamic website utilizes the same website URL irrespective of devices nevertheless generates diverse Version of HTML for different device categories.
Separate URL configuration refers in designing two entirely separate websites. one for desktop and one for the mobile. In the event of separate URL system, automatically identify which device the viewer utilizes. Then redirect the user to either mobile or desktop version.
However, responsive web design, dynamic websites, and URLs represent three different approaches to mobile design. Responsive website design is effortless though at initial period you require comprehensive planning, but after the design strategy the maintenance of the website is easy and much more resource intensive than the multiple URLs or Dynamic URL.
Dynamic websites is to some extent swift in loading and have single URL. Although you have to maintain multiple convention pages and different sets of the same content. Responsive websites don't give you any reason to be concerned about one set of content or one page. Those make things much simpler and effective for you.
The idea of Google for going separate mobile and desktop website is that it facilitates you to create a custom user experience and make uncomplicated changes. The Only drawback is you have to manage multiple URLs and other integration between your mobiles and desktop website.
Likewise, for dynamic serving website, you also have to manage two set of content for two different web pages and it can make data management a complex procedure.
For optimized website mobile, you can choose from any of the methods depicted here, though responsive web design can prove to beneficial choice for you. In maintenance, also responsive web design & development proves to trouble free in the end.
Responsive Website Design is King
Ultimately, you can choose website design company in Thane or Mumbai to optimize your website for mobile using any of the three design methods mentioned in this blog; however, if your goal is to diminish hassle, additional work, and hindrance, then responsive website design is perhaps the correct selection for you.
Although the start-up prices of a responsive website can from time to time run bigger than the formation of a dynamic serving URL or a distinct mobile website, responsive website design and development often proves much low work and distress in the long duration.
Well, if you're been seeking to modernize your organizational process and augment flawlessly across all devices, then responsive website design and development is your best bet.