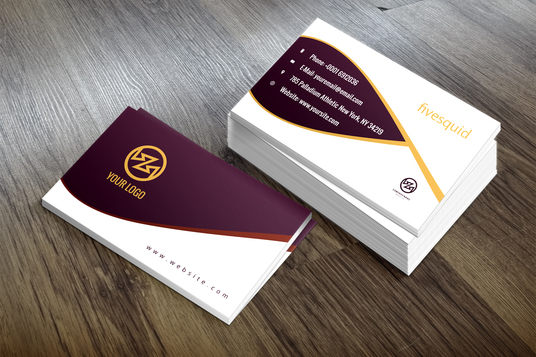 The Business card is one of the most pivotal marketing tools for an individual; with a business card, you can give your contact information to prospective clients or existing consumers to make them dependable. In order to obtain desired results from a business card, it has to be professional, smart and impressive.
Concept
The business card needs to communicate the nature of your business as it is the extension of your company marketing initiatives such as your company logo, website, and other elements. It provides cohesiveness to your marketing collaterals.
Content
The basic purpose of your Business card or Visiting card is to provide your contact details, hence when you forward your business card all the information such as Name, Number, Address and other company details should be clearly displayed.
Font
Typography that you select for your visiting card sets the tone and on the whole a "feel" not only for your card but also for your business. It's always beneficial to choose a card with finer readability.
Color
If possible then stick to the CMYK color palette while designing business card as you can always get the anticipated results as RGB may not transfer exactly what you have desired.
Bleed
Bleeding makes certain that your design will be immune to slight printing inconstancies as well as movements.
Finish
Three business card finishes are widely popular which are smooth, linen and laid, in which smooth finish is extensively utilized among business.
Invert
To create superior impact inverts your text, white on black and dark matter makes your design more distinctive.
Material
Apart from designing, you need to get creative by using multiple materials that adds to your advantage. Creative business cards certainly make an impact if you are in an artistic field. Nevertheless, don't go overboard. Just stick to the usual paper business cards.
Marketing collaterals are a decisive part of the company identity; hence, it's essential to get assistance from a professional Graphic Designing Company such as Galagali Multimedia. Starting a professional business requires 3 crucial things- Brilliant Idea, Unique Name, and Standard business card! You deserve a little special and Galagali Multimedia has lots of exceptional design for you, available in different size, color, shape and design.