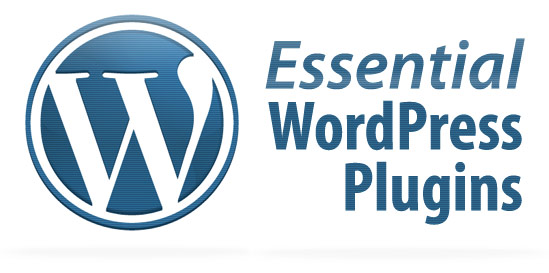 Multiple SEO tools are available today and nobody denies the importance of any of these sites. One of the simplest ways to optimize your WordPress website is to opt for WordPress SEO plugins. Fortunately, there are numerous WordPress SEO plugins for you to select from. Though you are not certain whether there is a WordPress plugin for all type of SEO tool you can imagine. Nevertheless, there are some essential WordPress plugins that you need to use.
1. WordPress SEO by Yoast
WordPress SEO by Yoast is considered as the best SEO plugin for WordPress. It's a complete package that comprises nearly all the aspects of SEO. WordPress SEO by Yoast enable you to evaluate on page as well as offpage factors. It creates XML sitemaps, link elements and meta-optimization. You can also enjoy social media integration with WordPress SEO by yoast.
2. All in One SEO Pack
This is a popular as well as comprehensive SEO suite for WordPress. Like WordPress SEO by Yoast, you can utilize this plugin to handle all your SEO tasks. It offers title and metatag optimization, advanced canonical URL's as well as XML sitemaps. One of its distinct features is the ability to eradicate plagiarized content issues. Furthermore, all in one SEO pack plugin can be utilized in ecommerce sites.
3. Google XML Maps
If you are searching for an inclusive SEO suite like WordPress SEO by Yoast or All in one SEO pack which has plentiful features that come with XML sitemap generation functionality but want a simple plugin, then choosing Google XML maps WordPress plugin is the best choice. There is no hoopla around this plugin and it's also restrictive in terms of functionality. However, it is significantly fast as well as dependable for XML sitemap generation. It doesn't matter whether you have five pages website or thousand pages.
4. HTML Sitemap for WordPress
Even as XML sitemaps are without a doubt functional for search engines, HTML sitemap is highly useful for your visito. HTML sitemap generation is not a component of WordPress SEO as its offered independently. The link template is distinctive since it offers you a lot of flexibility when you choose what to include in your HTML sitemap and what to leave out.
5. SEO Friendly Images
Optimizing images is highly crucial; hence, it really makes a difference when you need a reliable supporter in your website. With the help of SEO friendly images plugin for WordPress, it becomes exceptionally simple to optimize your images. This WordPress plugin automatically adds alt as well as title attributes to all your images.
6. Share This
It's possible that you may have excellent content but if it doesn't get traffic then it's ineffective. From all the popular ways to attract traffic to your website, social media is the best alternative. Share this plugin for WordPress makes content allocation much easier. The Plugin facilitate your readers to share your content on leading social media platforms such as Facebook , Twitter , Pinterest , to name a few. Share this plugin for WordPress also offer analytics features also.
7. Broken Link Checker
Every SEO expert comprehends the negative effects of broken links. Checking every broken link manually is not possible, even for a small website. While there is number of free as well as paid tools which check for the broken links; if you don't want to leave off WordPress, you can get Broken Link Checker plugin as well as monitor the strength of your links. When broken link checker finds a broken link, you will get notified about that.
8. SEO Links Checker
While Broken Link Checker for WordPress is exceptional for finding broken links. If you want more power in dealing with your links, then you require SEO Links Checker. The function of this plugin is to automatically generate links as well as make them unfollow. If you are running a big website with multiple affiliate links to a particular keyword, plugin is a valuable associate. Just use the links carefully which means don't cram your posts with links just because it's simple to do.