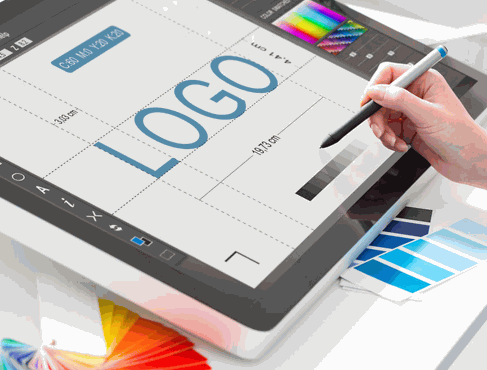 Does your company have an impactful, unique logo design?
A business logo is one of the prime aspects of marketing your company since it gives you something to shape your brand around. When you hire a best logo design company in Thane or Mumbai, you will be amazed to see how they process images 60,000 times faster than words, while designing a logo that really makes your brand promotion easier.
Still not convinced? Let's check out top 7 benefits of having a unique business logo.
1.Brand Recognition
The logo design is one important thing that audience perceives first about a business and its offerings. Having a strong, memorable logo made by a logo designer in Thane or Mumbai will help your business get permanently fixed in your audience's minds. This will aid your business in attaining longevity. The more eye-catching and unique logo design is made, the more you will be shining out from your competition.
2.Show Your Personality
You can project your company's strong personality through your business logo. This will make your business look more appealing to consumers when making a buying decision. For instance, using bright colour palette or a unique logo design indicates innovation and originality.
A logo designer making use of a cute animal or welcoming cartoon can put potential clients at ease and help them cultivate their trust in the company even prior to doing business with you. This will also help you to retain your existing customers.
3.Product Branding
Getting your brand out there with great visual appeal is another way of guaranteeing an imprint of reliability and longevity. Your business logo placed on products and merchandise can increase brand trustworthiness. You can utilize marketing collaterals with your logo design to welcome new business prospects at a low cost.
A bag or a pen with your business logo on is great marketing and advertisement tactic that you can make the most of. With every use, your logo will be on display, letting people know your business.
4.Inform Customers
A unique logo design will help customers recognize your market segment immediately, providing a clear indication of what exactly your business does. Whether you are utilizing an abstract imagery or a more conventional logo design, it can aid buyers understand how you can help them.
Make sure that your color selections reflect the company's ideologies and brand psychology.
5.Help Your Marketing
A business logo plays a huge part in promoting your business. Brands make themselves noticeable by displaying their business logos in diverse ways. Think this way, what if instead of logos, you just saw the names of the brands. How many could you even identify on a billboard without the logo?
Majority of the time, space given to endorse company products is inadequate and you need to utilize it as much as possible. For instance, a banner on a website can't cover overall company description of ethics and brand beliefs. In its place, the usage of a unique logo design will tell the viewer who owns the product and where it can be availed.
6.Build Loyalty
As your business grows, your logo will turn out to be more widely recognizable. More people will be learning who you are and what your business is all about. This will be helping to form perceptions that you're accessible and reliable as a business.
If you take out time to build credibility with the help of logo maker, brand loyalty is sure to follow. The moment they like your brand and what you can offer, customers will keep on looking out for you. It will then be your logo that they will look for first.