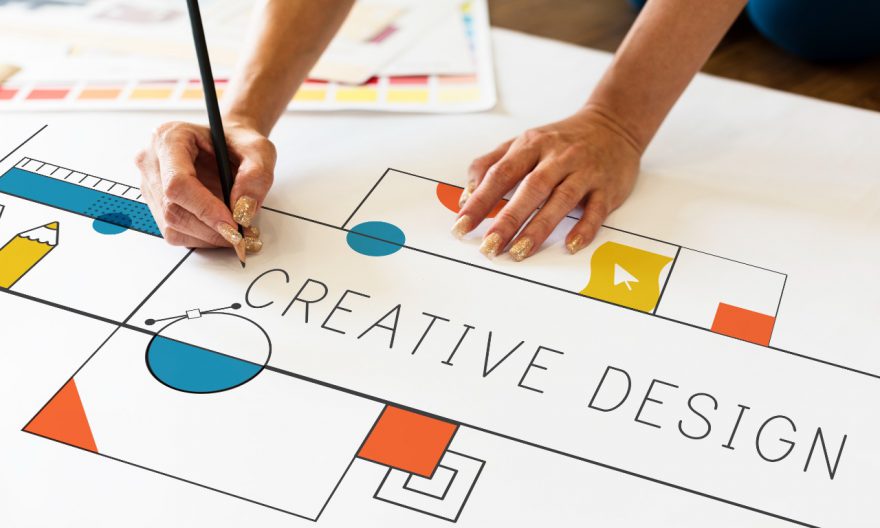 In a technology-driven world, more business is opting for brochure design. Reason? Brochures send the indirect message that your business is professional, credible, and dedicated to quality. If you're thinking of using brochures in your promotion plan, take notice of the following 5 benefits as well.
1. Brochures Are Hassle-Free To Distribute
You can advantageously place brochures in an extensive variety of locations. This lets your company to transmit positive and precise information to more audience and entice new customers. It's simple to keep brochures in promotional giveaways that you send via the mail or on counters in your office.
You may seek to give away perceptible items along with the brochures through marketing collateral design. Maybe, you advertise at a local fair and give away your brochures with stationary items, T-shirts, or bags. The free merchandise might entice people to seize your swag, but later they will go through your brochure and know more about your business. This marketing strategy helps you to reach out to many fresh customers.
2. Brochures Are Cost-Effective
In comparison with some digital marketing options, brochures are an economical marketing plan. Moreover, many graphic design agencies will work with you to design and offer exclusive brochures that fit your budget. Brochures would also cost more less if you get it printed in bulk. Many businesses who utilize email marketing or take part in trade shows or exhibitions get their brochures printed in bulk.
Moreover, brochures generally comprise of details regarding your business that make them valuable for many purposes. You can share them with budding customers, loyal patrons, business associates, and other individuals. You save both time and money when you have a concise summary of your products and services readily obtainable in your brochure design.
3. Brochures Develop Trust
Once you have set the eyes of your budding clients on your brochure, you can develop trust. Most businesses include their objectives and goals in their brochure design. This information lets clients see the caring and dedicated side of your business. When clients can learn more about how you care, they trust your business even more.
A brochure also lets customers identify how far you are a serious business with authentic credentials and reliable business practices. Many clients want to check the evidence of experience prior to they hiring your business or buying products or services from your brand.
4. Brochures Hold Lots of Information
Brochures let business owners to compress a lot of information in just a little area. Even a trifold brochure design includes flaps sections for you to define your services and products.
Brochures also give out more information than other marketing collaterals such as postcards or letters. Whether you seek to encompass product prices or speak about the story of your business, you have sufficient space to shoot your entire message across. You can even create instant business through your brochure design by adding coupons or discounts.
5. Brochures Personalize Your Business
Professional speakers often aim one person in a huge audience. This approach aids the speaker connect on a personal level, which is generally more effectual in comparison to just speaking to a general audience. Likewise, your brochure can use the same technique.
As your potential customers goes through your brochure, you have that person-to-person communication. Make sure your brochure design tells your client why they need your product or service in a friendly manner.
Moreover, for people who are on a hectic schedule, a brochure is something they can read any time which is ideal to them. True, they can get the info from your website; though, written material adds a special touch.
Need help with brochure design services? Our graphic designing team at Galagali Multimedia can help you in brochure design that not only looks amazing but also helps you accomplish your goals. Get started today!