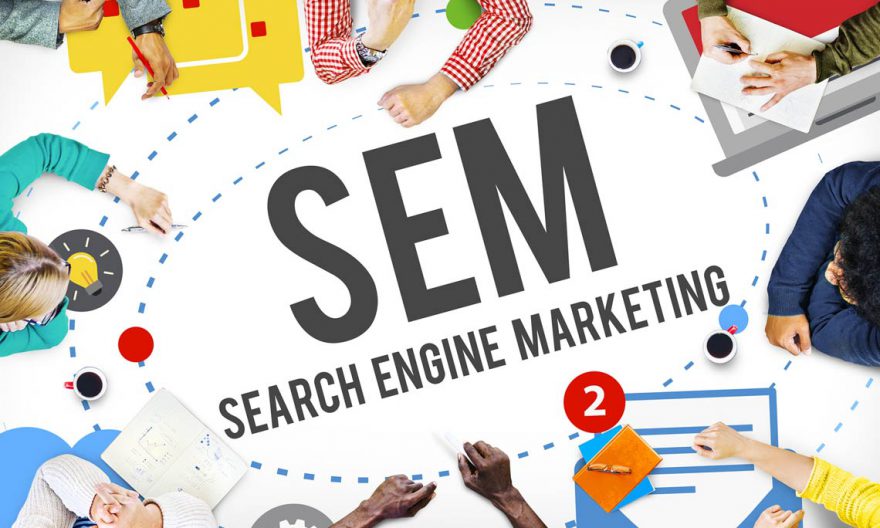 Search engine marketing (SEM) is one of the most affordable ways to reach your target audience the moment they are ready to purchase.
A study has proved that 90 percent of online searches are carried out by people who are at the edge of the buying cycle.
If carried out sincerely, SEM will display your ads in front of your target audience with content that is extremely relevant to them, all for free till the time they click on your ad
With SEM, your ad is located on the sponsored section of a search engine's result page. It is ranked depending on how much amount you pay for keywords (the more famous a keyword, the more costly it is) and a 'quality score' about how relevant your ad is as compared to others.
In the meantime, search engine optimization (SEO) assists your site's ranking so that it will automatically come up higher in organic, non-paid search results.
Using both SEM and SEO will raise the visibility of your ads as well as improve website traffic too. It also raises your possibility to convert prospects into leads, particularly when both your paid ads and site comes up on top of any search engine results.
While SEO takes time to grow, SEM can be done rapidly enough and gives several benefits for your business.
1. SEM at the perfect time catches the attention of your audience
The study has proved that 90 percent of people who research online know precisely what they're searching for. Or else, they wouldn't have typed the keywords you are targeting.
This shows that you're getting your content and ads in front of an extremely engaged target audience, who are keenly searching for offers like yours – everything at a low cost as well as without having to impose on them.
2. It's simple as well as fast to implement
Setting up a SEM campaign is fast and simple. As it can take a little more time until you can see the full impact of a campaign, it is extremely flexible and configurable and can be set up within few hours.
Alterations can be done on an ad-hoc basis, so you can mold your website content, keywords and spending depending upon the behavior of the audience.
3. It's measurable
SEM lets you do precise success tracking and elaborated campaign analysis so you can constantly optimize the keyword mix, the amount of money you spend and the content you use.
No matter what your goal is, you can tell exactly how much value you are making from this marketing and advertising channel, and can, therefore, take more educated decisions at the time of budgeting.
4. It assists in increasing brand awareness
SEM and SEO assist to create qualified traffic to the websites as well as raise brand awareness too.
The more your product or service ranks in search engines, the higher is the probability for consumers to visit your website and choose you or even recommend your line of offerings.
After a period of time, you'll notice that the search terms of your prospects are turning to be more and more allied to your brand as they become familiar with you and think of you as a trusted advisor or provider.