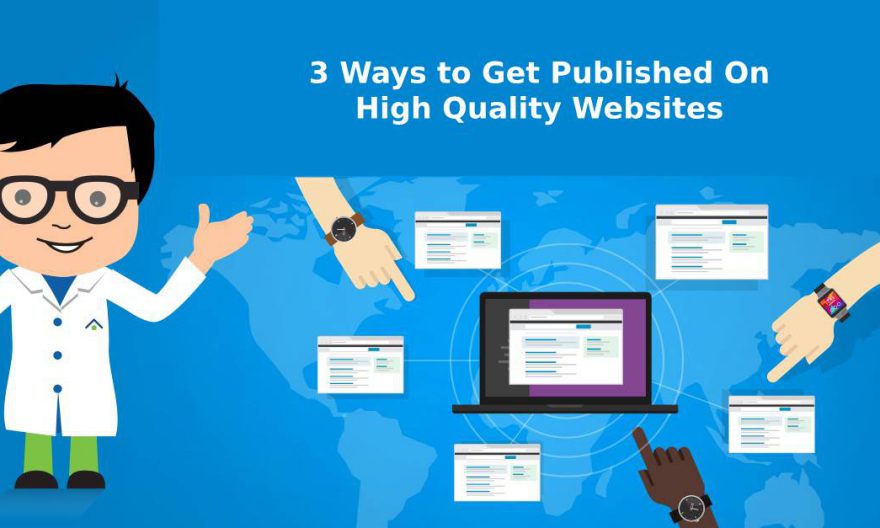 Any individual who has tried guest blogging already knows that it might be a challenge. It's not only difficult to find good topics to write about, it can also be a headache to get your completed content published in the right places.
What's more, it might be too much disheartening to spend hours researching and writing, in the end to have your post rejected by a blogsite–or dozens of blogsite.
In this step-by-step guide, you'll come to know how to find guest blogging opportunities as well as how to enticingly pitch your post. You'll also be able to interpret whether or not a site is worth reaching out to.
If you take the time to go through these steps each and every time, you'll be able to achieve immense value from your guest blogging endeavors. But initially,
Is Guest Blogging Effective?
All from independent case studies to large-scale research, there are several statistics to back up the effectiveness of guest blogging. Though, to actually emphasize how good this tactic is, it's necessary to break down the goals of guest blogging and what exactly a guest blogger can be trying to achieve.
1. Build Authority
For several people, the initial goal of guest blogging isn't SEO or traffic, but something a little more indirect which can affect both of those things. Many guest bloggers are out to develop authority. That means they would like their name to be seen by a lot of people in their niche so that readers will start to associate it with quality information.
How effective your guest's posts are at creating authority for your name eventually comes down to the quality of your guest posts. Ensure to offer real value to the reader. Don't get trapped up trying to subtly (or not so subtly) promote your own website. If they like what they read, you'll be able to enjoy the second advantage with slight extra effort.
2. Increased Traffic
Getting more traffic to your website is the other huge benefit of guest blogging. By guest posting in appropriate places across the internet with a link back to your site, readers may very well click-through to get more information from you.
In the 75 days following your guest posts, the number of website visitors would be increased by 9% as well as the number of visitor actions would be raised by 8%. You will also have a 15% fall in bounce rate, attributed to the growing proportion of users who were purposely coming to the site from the guest posts and trying to get more from the author.
During this time, you will also receive several new feed subscribers.
3. Improved SEO
The back-links that are being built as part of the guest blogging process are very beneficial for your SEO as well as will help your site's rankings in the long-term. Any person who has spent time trying to build links will tell you how hard it can be not just acquiring links but also relevant links from trustworthy sites.
Guest blogging is a proven SEO tactic that, when done properly, benefits everyone who are involved.