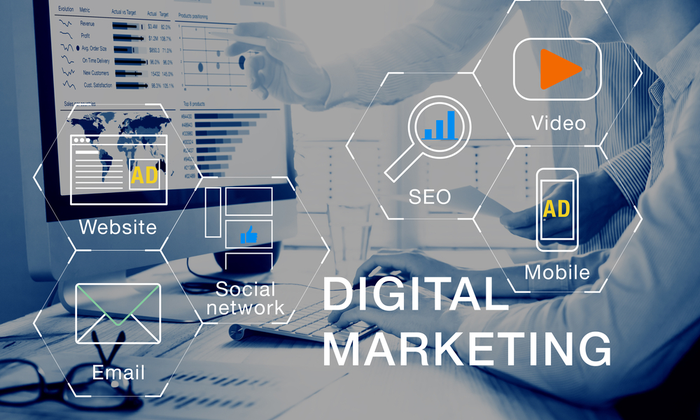 So, we're living in a changed world. We don't understand how this pandemic will eventually pan out. Will it last for years, drag on for the unforeseeable future or maybe we'll all spring back in the winter? We simply have no clue about this.
What we do know is we have a mainly big population, many requiring to change their buying behaviours. This endows you with a good number of exceptional opportunities for long-term wins by accepting all the possibilities for analysis, strategy and execution offered by the various disciplines in digital marketing.
Here, we present top 3 ways that business of all sizes and from all industries could easily secure long-term wins.
1.     Walk into advertising gaps – Paid Per Click (PPC Marketing)
Have your competitors withdrawn all their pay per click management services? Walk into the gaps they've left, target their audience and their main keywords, and make sure your business is placed in front of your clienteles. Even if you're not much prepared to sell and your potential customers are still uncertain to buy, utilize it as an occasion to shape your brand. Include messaging which is supportive and inspirational at the same time – so, your new customers feels positive for your products/services and you are in their minds when they're all set to buy once again.
Moreover, if your business is in an extremely viable space – your pay per click must have been really high. Utilize this opportunity, when some of the competition might have withered, to begin bidding on those gold-tier terms you may not have afforded for in the past.
2. Form out timeless messaging – Content Marketing
If you're seeking to attain more visits to your website naturally, having onsite content marketing that will resolve the common queries your clienteles will have can aid in getting the clicks. You've certainly got tons of knowledge and info that your customers want and would be glad to read about – but, you've on no occasion had the time to note them down and get them on your website.
Now is the time, you can gather all the goodies of expertise that you possess, commit them to the site and really carve out the authority of your online presence. For those of you requiring some inspiration, head over to answer the audience. Enter your main product or service and it will disclose what pertinent questions the audience are placing on search engines. Through this, you can form out timeless content which clearly answers significant questions – a great way for growing site visibility and your business's influence online.
3. Nag your website developers' team – Tech SEO
If you have an in-house professional SEO services or use an external SEO agency in Thane or Mumbai for organic traffic, you'll perhaps have a list of their recommendations to pass to the development team which has been gradually whittled away. The time is now to increase the amount of whittling, and hire a somewhat good-old-fashioned nagging by SEO company.
Instead of simply passing on your SEO company's top recommendations via an email, get a little more proactive with their suggestions. Add a segment for search engine optimization recommendations to your weekly or bi-weekly meeting's agenda, ask the experts to make a strong business case for each of the suggestions and make sure the subject never slips down the priority list.
Whilst no one aspires to be that individual in the team who nags and nags, the SEO agency will be incredibly grateful that you've supported their cause. This won't go ignored if these recommendations turn out to boost visibility, website performance and, later, conversion.