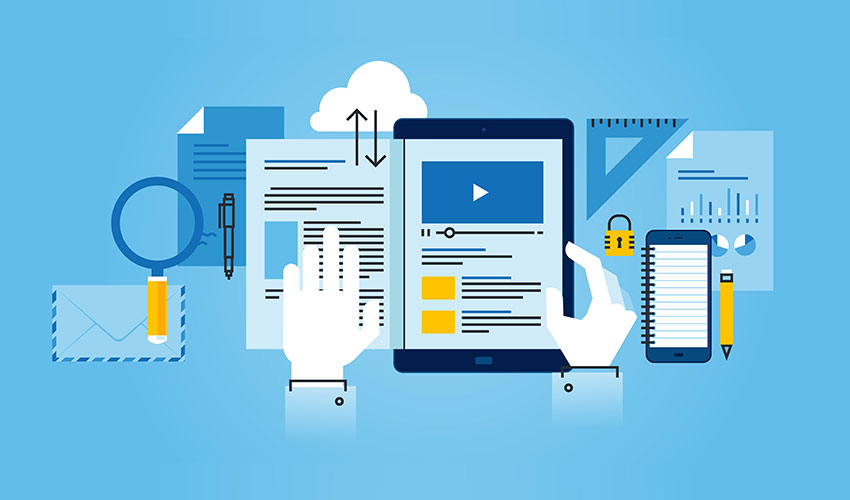 You need your new website to fetch capital in. But how will you ensure that the investment will be worth it? It can be quite tough to convince your company that a redesign is worth it.
If you're hiring a team of design experts, you'll have to put funds into the redesign. If you're doing your redesign in-house, you're requesting your marketing and graphic design team to put a lot of time and resources into the project. The good news is that it's more than possible to enhance your bottom line with a new site design.
The key is to design your new site with the motto of increasing sales in mind. To build a website that fetches in leads and sales a focus on these three important aspects of design.
1. AESTHETICS
Your only focus should not be on just making a pretty website, or for the sake of having an attractive homepage. The main focus should be on simplicity, which leads to growth in the bottom line. A professional website design is simple and subtle, which makes the website look more realistic.
If you want a professional, clean aesthetic, you must:
Clear out the clutter: To have a website that's free of clutter makes your design appear to be more professional. It damages your credibility if you have too many links, obnoxious pop-ups, graphics, or needless apps.
Use white space wisely: Your content will look like a big wall of text if you don't have proper white space, whereas too much of white space can make the page look unnecessarily long. So you need to find and maintain a proper balance.
Use just two or three colors: An enormous website design has its roots in psychology. Your designer should consider what colors have what effect on the viewer. You should avoid using too many colors on the website. Just select 2 or 3 colors that convey your brand message in the best way.
Choose the right font: Select the font that isn't too stylized. You should ensure that it's easy for your viewers to read your content.
2. USABILITY
Make your website as easy as possible for the people to invest money on it. A simple as well as professional design helps make your website more utilizable. Choice paralysis is the theory where, if given when too many options, customers will simply not choose any of them. A simple site design helps you avoid this situation.
To make the site more usable, you must have:-
Consistent & clear navigation: The website should be quite easy to navigate. You surely want your customer to be able to find the information they need and make a purchase swiftly. Make sure to keep your navigation tabs in the same place on every page, and ensure that your navigation structure is logical.
Allow product comparison: Research has proved that allowing users to compare products makes your website easier to use. Have a thought like- if you're trying to decide between two products, would you like to flip back and forth between multiple windows? Or would you prefer to compare the two products side-by-side?
3. USE ANALYTICS
Your analytics software can offer you informative feedback for your redesign. Analytics data can tell them within minutes which page the visitors have viewed the most, which blog posts people find the most useful, how people are navigating to your product page, etc.
When the company knows what works, they can focus on highlighting that, and fixing the website's ineffective elements.